Hillmen: The Whiskey Mountain Sessions Vol. II
Released 2018 | Firepool Records | FR009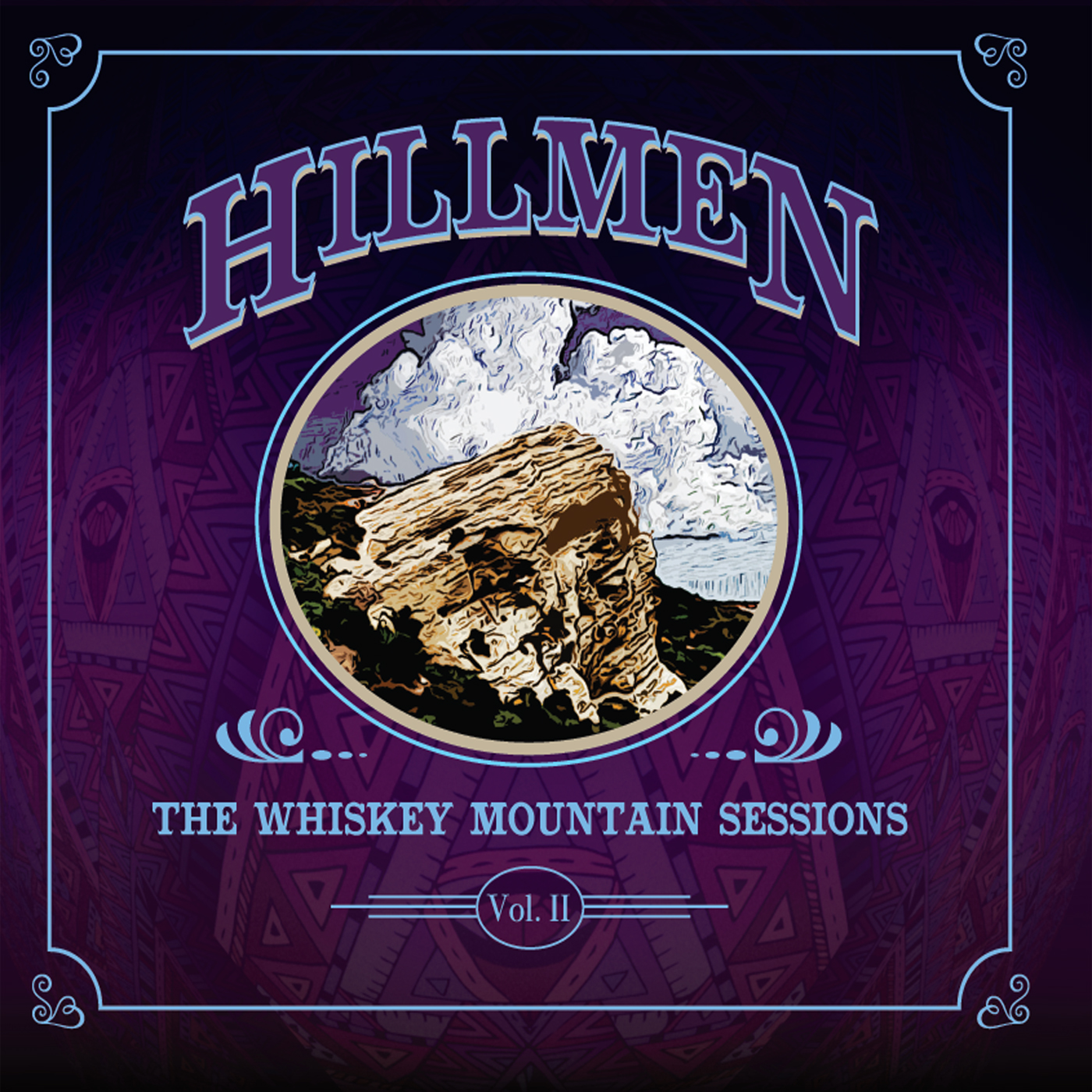 1. The Long Way Home (20:20)
2. The Mestizo Insect Frog Jam (10:07)
3. Fire Breather (8:58)

Produced, Mixed and Mastered by Gayle Ellett
Recorded in Topanga, California
All music performed live in-studio; without overdubs
Artwork and Design by Mike Murray

This CD is a special Limited Edition of 150 numbered CDs, and each copy is autographed by all members of the group.

Recorded in a smoke-filled private studio high in the coastal mountains of Southern California, "Hillmen: The Whiskey Mountain Sessions, Vol. II" is forty minutes of contemporary instrumental music at its dynamic best. Formed in 2007, Hillmen features the talents of Peter Hillman (Kiss The Frog) on drums, Gayle Ellett (Djam Karet) on keyboards, Jeff Smith (Insects vs. Robots) on bass, and Lito Magana, Jr. (Mestizo Beat) on guitar.

The band performs in a style called Free Improvisation, which means Hillmen just tune up and play with absolutely no predetermined structure, rhythm or key and without the benefit or burden of a written score. All of the music on this second Hillmen offering was captured during one unparalleled evening session and is presented in the order in which it was recorded. This album is raw, authentic and totally honest - even down to the inclusion of band banter. You get the feeling that you are sitting in the room as the music is being formed right before your ears!

With the opening track, "The Long Way Home," listeners are treated to an epic 20-minute excursion into the authentic world of a real Hillmen jam. As the whiskey begins to flow, so too do the dreamy synth stylings of Gayle Ellett's Minimoog. These expressive sounds are supported by Jeff Smith's powerful basslines, and are backed by the incredible polyrhythmic Jazz drumming of Peter Hillman. On "The Mestizo Insect Frog Jam" listeners literally ride waves of sound as they rise and fall, progressing into the album's culmination, the energetic and powerful waling guitar solo of Lito Magana Jr. on, "Fire Breather."

The traditional-yet-contemporary Hillmen sound is achieved by combining the classic tones of Rhodes electric piano and Minimoog with vintage guitars and amps and state-of-the-art recording technology. It's the band's mission to seamlessly blend elements of Jazz, Fusion, Jamband and Psychedelic music from the 1960's and 1970's with more modern sensibilities. Experienced enough to know when to lay back and not over play, Hillmen create music that is filled with strong grooves, beautiful melodies and some truly outrageous solos.

"I sometimes feel that composed music is simply trying to recreate and recapture that magical 'lightning in a bottle' that can appear during improvisation," states Ellett. "With Hillmen we are trying to use the artistic concepts of theme & variation to create compositions that grow and evolve over time, hopefully resulting in an artistic representation of life itself. I know that sounds like crazy-talk, but it's something to think about."

This album was recorded the old-fashioned way: live-in-studio without overdubs, edits or computer manipulation. In order to keep a more lively, natural sound, only a small amount of compression was used in the mix of this CD, resulting in crystal-clear production.

For maximum enjoyment, try Hillmen with headphones!